The global association for flexible office professionals
Join the Global Workspace Association today and take your place in shaping the future of the flexible office industry.
GWA Flex Forward Conference
September 19 - 22 | MGM National Harbor, Washington, DC
Join us at the Global Workspace Association's Flex Forward Conference, where the future of flex is being created! Discover innovative strategies, trends, and insights from thought-provoking keynotes and industry leaders, and participate in interactive workshops, and networking opportunities that will help elevate your career and business to new heights. 
Let's embrace the power of flexibility, community, and adaptability in the ever-evolving flexible workspace landscape. Register now and let's shape the future of flex together!
Stay in the Loop!
Sign up for our Newsletter Today!
"We love the GWA! In fact, that is what hooked us. We went to our
first GWA conference and fell in love with the business."
Evolving Trends In Workspace 2023 Our first Coworking Council Series webinar of 2023 kicked off
Read More »
A Q&A with William Edmundson We recently asked outgoing GWA Board Co-President and Executive Director,
Read More »
2023 GWA Board of Directors We are thrilled to announce the newly-elected 2023 Global Workspace
Read More »

Find Out What The GWA Community Has To Offer.
Incredible Numbers That Back Up The Growth And Potential Of Coworking.
GROWTH RATE OVER
THE PAST 5 YEARS
COWORKING SPACES
IN THE WORLD TODAY
COMPANIES THAT WILL HAVE
SHARED WORKSPACE BY 2020
The 2020 Industry Benchmarking Report presents data collected from hundreds of operators and consolidated into one in-depth report.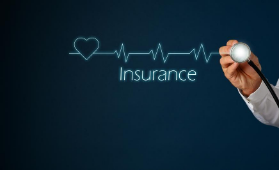 GWA Members save up to 50% on HR Services including healthcare, payroll, and worker's comp.